PSD-3D
Lifetime license $500 (included with board core systems)
The Precision Shaper System has a homogenous software program "Precision Shaper Design"(PSD). Our software is the most user-friendly available and designed specifically for our machines. PSD offers a fast and simple way to get you from design inception to near finished shaped boards. We developed PSD not only as a design software for shapers, but focused on features that ensure quality accurate mills. PSD offers four tool paths options which empowers its users with freedom and flexibility. The Precision Shaper Design 3D can run any 3-4-axis machine. Experienced surfboard shapers, designers, machine operators, and expert developers created this amazing software package. Coded and maintained in-house to provide you ease of mind, excellent support and the perfect union between man and machine. Each Precision Shaper (Versions 1-88) System comes with a single lifetime license.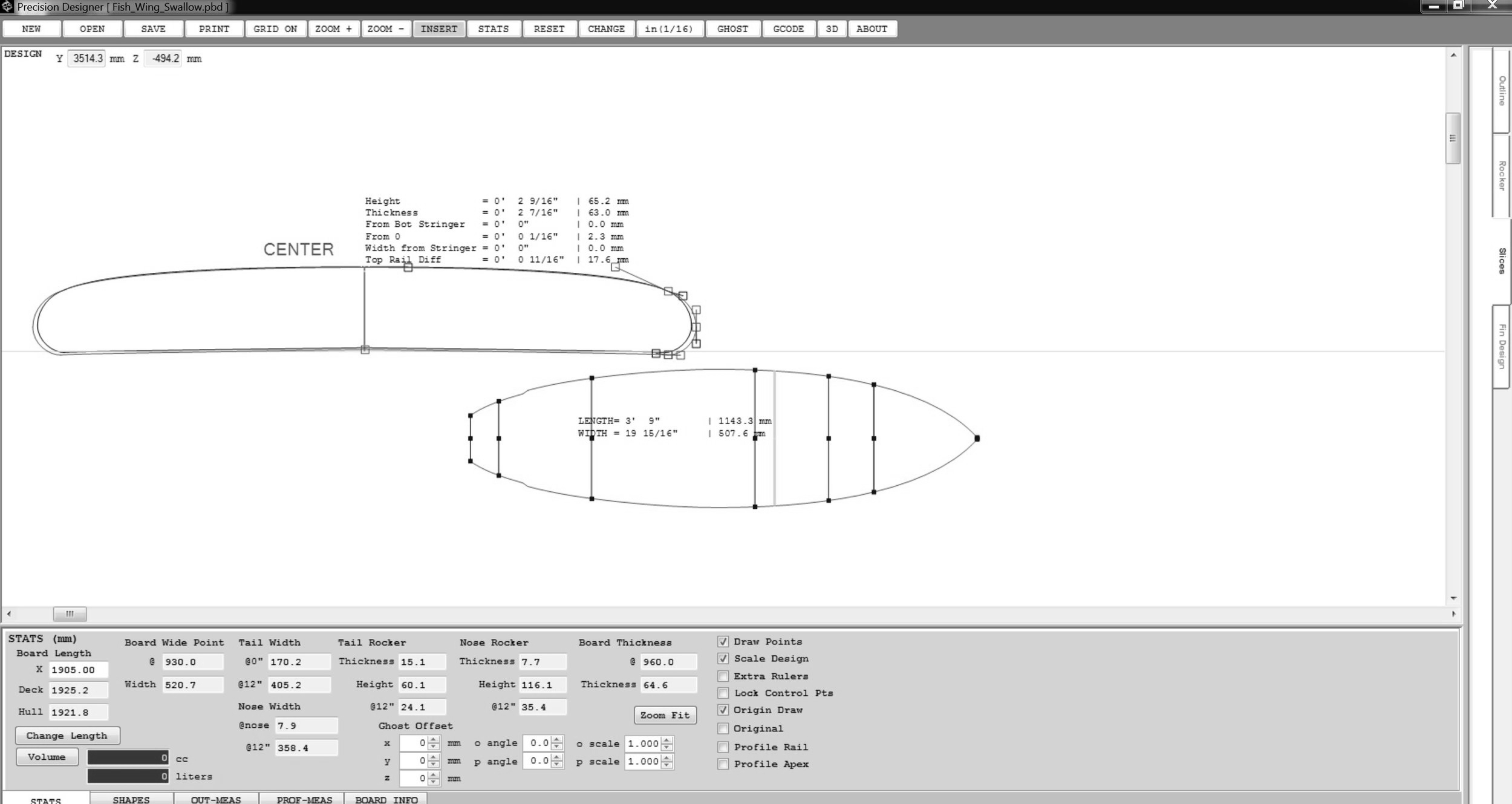 PS-Hot wire CAM Software
Lifetime license $300 (included with PS-HW systems)
Specifically designed to be used with our Hot wiring CNC machines. Like all out softwares ease of use, seamless integration and accurate results are its core fundamentals. PSD-3D designs are imported and can be allocated either single or with multiple profiles and outlines creating amazing results. An unprecedented advantage providing full control of blank outlines and profiles. Combined with our PS-HW CNC machine give an unrivaled advantage to any company looking to control blank production. PS-HW CAM is included with each PS-Hot wire CNC system.
PS CUT 2D
Lifetime license $300
Precision Shaper Cut 2D provides the ability to route geometric shapes, PSD-3D outlines and profiles. Making core stringers is simple and the ability to nest multiple shapes provides efficiency. Custom cutter size, pass depth and tab size and number are useful features in the PS-Cut2D software package.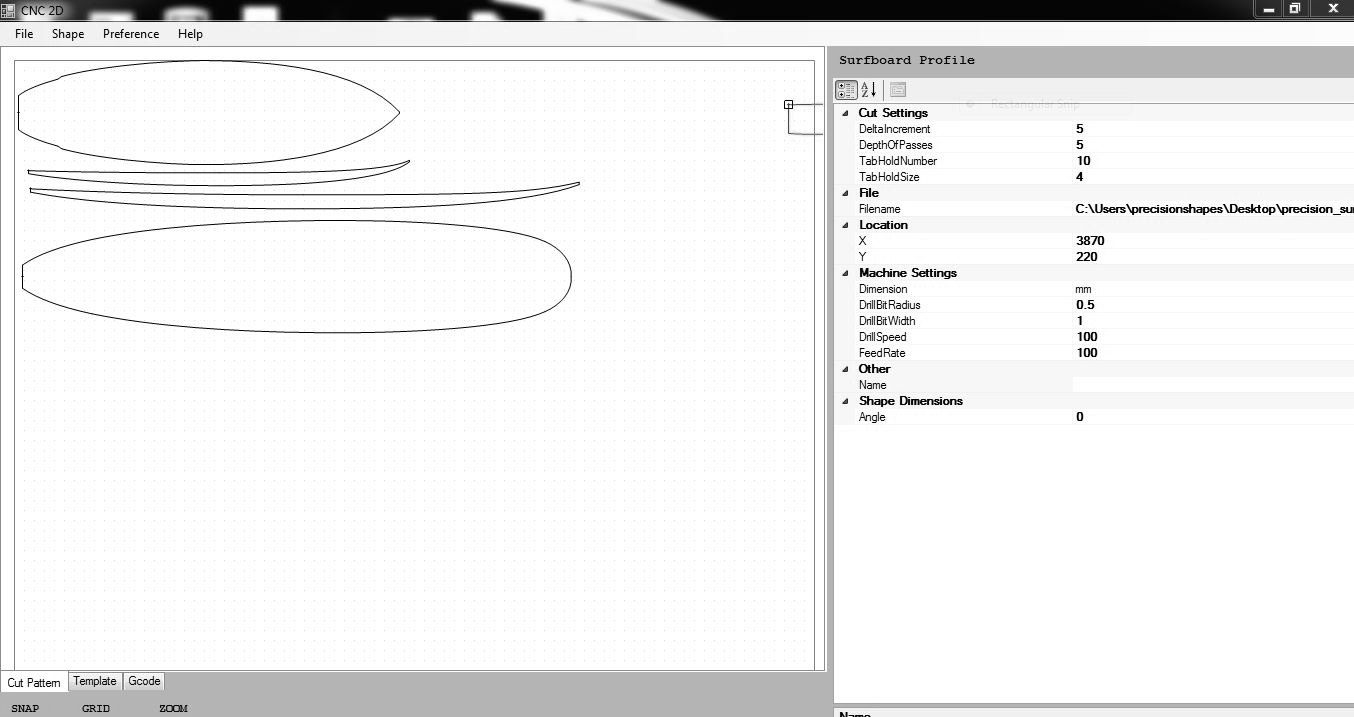 SHAPE 3D
Shape 3d is used around the world and is staple feature rich Cad software designed for the board sport industries. S3D works perfect with all Precision Shaper Systems.